---
UK MAINLAND ONLY
Scotland and Northern Ireland Call
---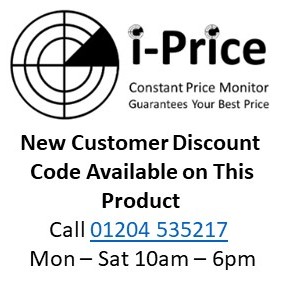 The Complete Brewing System from Spitting Feathers Homebrew,  provides you with a complete professional quality, nano brewery. It includes, the Grainfather Conical Fermenter Pro Edition, Glycol Chiller complete with Glycol and Conical Coat and a Grainfather, all at a great, combined package price.
Kit Contents                                                                                                         QTY
Grainfather Connect (UK)                                                                                  1                    10193 
Grainfather Glycol Chiller (UK)                                                                         1                  10235
(RAW) Grainfather Conical Fermenter (UK)                                               1                  450069
Grainfather Conical Fermenter Dual Valve                                                1                    10167
Grainfather Conical Fermenter Digital Temperature Controller        1                    10151
Grainfather Conical Coat (Gen 1)                                                                    1                    10058
Propylene Glycol 3 L (3 US qts)                                                                          1                    10076
These items can also be purchased separately.
PLEASE NOTE; Please note an approx. £50 delivery for UK Orders applies as this bundle has to be shipped on a pallet (you will be informed of price and payment options after order has been processed and delivery address confirmed). Additional charges will apply to the Scottish Highlands and its Islands and Northern Ireland, Contact us for details.