Muntons Home Brew Beer Kits at Spitting Feathers Homebrew
Order Any Three and Get Free Shipping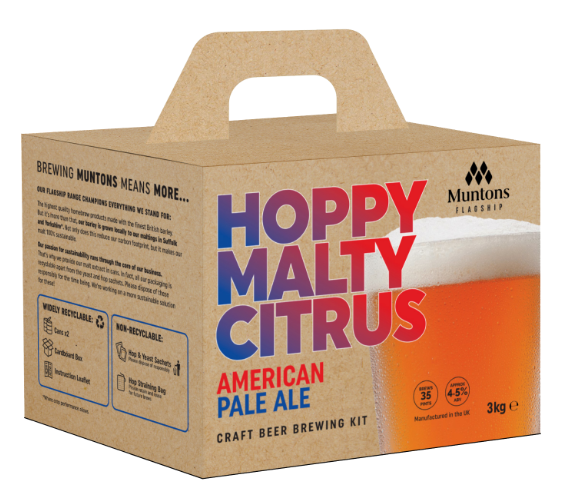 Muntons have been supplying the brewing world with an extensive range of ingredients for 100 years. During this time, they've learnt a thing or two and now we're bringing the best of their knowledge to homebrewers.
With Muntons and Spitting Feathers Homebrew, crafting your own beers and ciders in the comfort of your own home has never been easier or more rewarding.
Muntons make a wide range of home brew products perfect for beginners and experts alike. And ensure that you have the very best kits, ingredients and peripherals available, so you can brew to a quality which will astound you, your friends and your family.
With Muntons Flagship home brew beer kits, you don't need to miss out on life's little luxuries! Craft your own beers in the comfort of your own home with our quality beer kits and ingredients.
Spitting Feathers Home Brew specialise in the Muntons Flagship Range including Hazy IPA, West Coast IPA, American Amber Ale, American Pale Ale, Milk Stout, Citrus Hazy Wheaty
Using only the finest ingredients including Muntons high quality malt extract, premium hop pellets and Fermentis yeast, our Muntons Flagship range allows you to brew 35 pints of carefully engineered craft beer at home.
Stock Up For Xmas, Choose Any Three Kits and Get FREE UK Mainland Shipping
Buy Now, Pay Later with Paypal Pay in 3