About Spitting Feathers Homebrew Specialists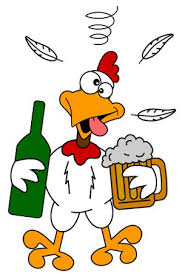 We are Spitting Feathers, Homebrew Suppliers and Specialists.
We are a business based in Bolton, Lancashire, we stock an extensive range of homebrew kits including, wine making kits, beer making kits and spirit making kits to brew beers, wines and spirits. Many of our kits are sourced from around the world and are exclusive to Spitting Feathers Homebrew, the great advantage of our kits is you actually get more for your money, so consider that when you are buying your next homebrew kit
You will find everything you need at Spitting Feathers Homebrew from basic equipment, ready-made kits and mixes to specialist equipment and raw hops and mashes to make your beer and wine from scratch.
Our products are of commercial quality and with an ever-increasing price of alcohol and stay-at-home restrictions and considerations, homebrew is the up and coming way to make and drink affordable, quality wines, beers and spirits at home.
We cater for all levels of experience and interest, always provide our one-to-one guidance for each customer- so beginners are welcomed to come and try their hand at home-brewing!
Visit our warehouse in Bolton by appointment, where we'll be happy to talk and guide you through your homebrew needs, whether you are a beginner or a home brew veteran or, feel free to browse and order online from our website or why not join  our mailing list and receive information about our regular special offers and discount buys
If you love homebrew, you'll love Spitting Feathers