£599.00
---
UK MAINLAND ONLY
Scotland and Northern Ireland Call
---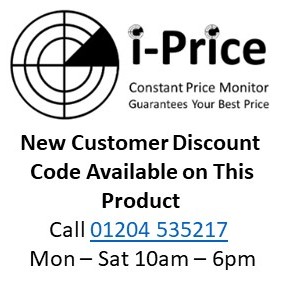 BUNDLE INCLUDES; Conical Fermenter + Red Tilt Hydrometer+ Conical Fermenter Jacket.
Fermentation is arguably the most important part of producing a good quality beer. So, make sure you've got the right equipment needed to make the best beer you can.
Get the ultimate fermentation setup for less with our great bundle deal for a limited time only, which includes the Grainfather Conical Fermenter, Insulation Jacket and Tilt Hydrometer.
Set and forget your fermenting, and instantly check the gravity of your beer without losing any of your brew.
What Is A Tilt Hydrometer?
Designed for home brewing, the Tilt is a wireless hydrometer that lets you instantly read your brew's specific gravity and temperature on your compatible Apple iPhone/iPad or Android smartphone/tablet or Tilt Pi. Most Bluetooth 4.0+ devices will work with the Tilt.
The Tilt hydrometer allows you to check the specific gravity and temperature of your beer while it's fermenting, without ever having to open your fermenter or pour out any of your precious brew. … With an improved temperature sensor and accelerometer your Tilt will operate with more precision.